Sharp Engineering manufacturing and exporting high quality Pedal Sealing Machine worldwide.
Sharp Engineering – one of the leading manufacturers and suppliers of Pedal Sealing Machine in Mumbai, India. Sharp Engineering is India's renowned Industrial Pedal Sealing Machine exporter.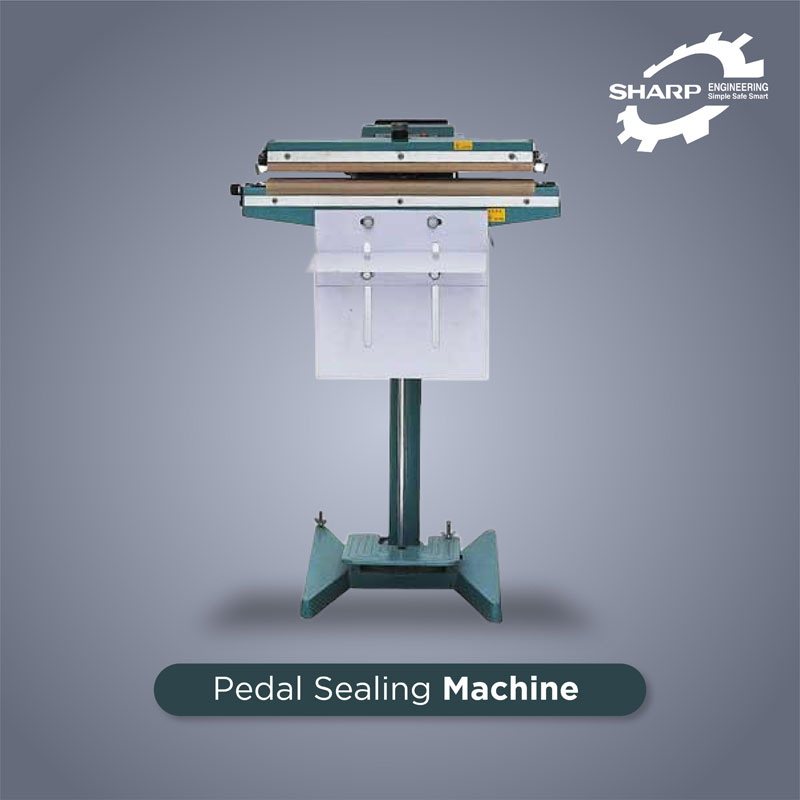 Order the products your company requires,
Contact Sharp Engineering at
For more information on any of our high quality products and Get Quotes within hours.
Pedal Sealing Machine Supplier
Pedal Sealing Machines are sealing machines which seal from enclosing packages in flexible films to closing up boxes, cartons, and bags. It is operated manually by the use of pedals which, when pushed, seals the package. In Pedal Sealing Machines, an electric current heats the heating element for a specified time to create the required temperature. When the pedal is pressed, the jaws holding the material in place get fused and after the heat is stopped, allowing the material to fuse before stress can be applied. We provide Horizontal Band Sealers in various sizes and for different applications. 
Advantages / Features of Pedal Sealing Machine
Manual Foot Pedal Press operation.

Seals the packaging material by the help of a manual pedal. 

G

ives a perfect 10 mm thick airtight seal to your plastic bag for long life.

Helps to increase the life of the product and protect from other damage. 
Sharp Engineering is one of the leading manufacturers, suppliers, and exporters of Pedal Sealing Machine in India. These machines are manufactured from high-quality materials sourced from trusted and reliable vendors. Pedal Sealing Machine is manufactured at our premises using quality tested components in compliance with Industry Quality Standards.  
Specifications of Pedal Sealing Machine
For Technical Parameters / Specifications, please Download Technical PDF
Applications of Pedal Sealing Machine
Pedal Sealing Machines are widely used in packaging food products, medicine, chemicals, daily use and vegetable seeds etc. and are ideal sealing equipment for packing batch products in factories and shops.
Search for Tags : pedal sealing machine price, hand sealing machine manufacturers, used pedal sealing machine, foot operated pouch sealing machine, allespack foot sealing machine, best sealing machine, automatic sealing machine price, foot sealing machine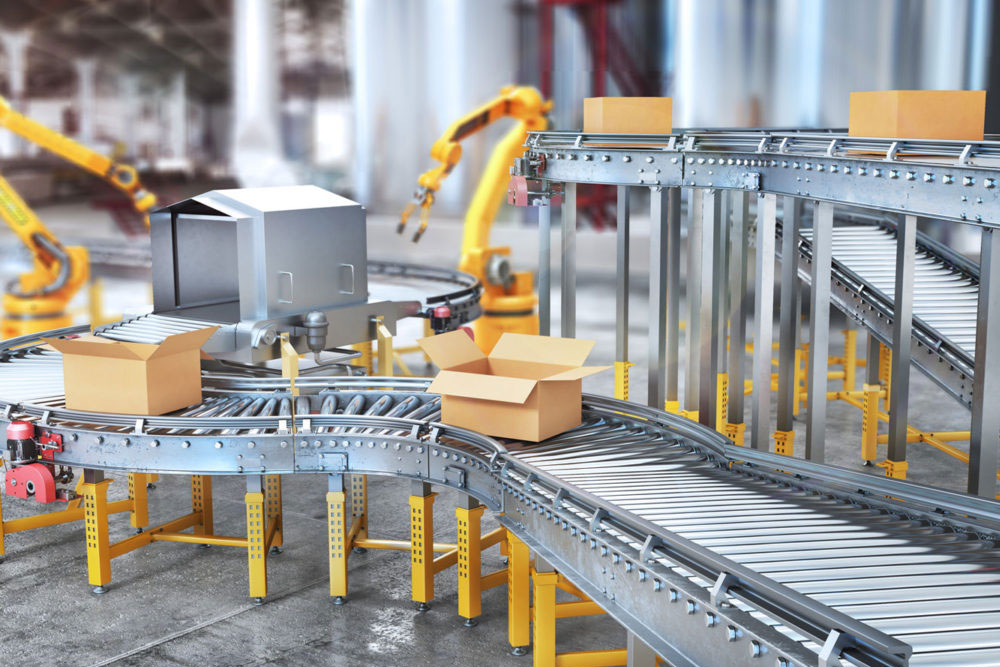 Since 1996, Sharp Engineering has become one of the most trusted and quality-driven manufacturers, exporters and suppliers of Packaging Machines, Material Handling Equipment, Belt Conveyors, Chain Conveyors, and Roller Conveyors.
At Sharp Engineering, we are well-equipped with technology to design superior performance Pedal Sealing Machine and are renowned in designing the best customized version to meet specific criteria and are with industry-leading engineers who provide you excellence with innovation. Sharp Engineering' success is based on extensive product range, top-notch engineering, more than 25 years' experience, and guarantee of after-sales service and consultation support.
Market Area of Sharp Engineering
Sharp Engineering manufacturing and exporting high quality Pedal Sealing Machine worldwide.
Sharp Engineering supplying to these Indian Cities.
Mumbai| Pune |Ahmedabad| Bengaluru| Chennai| Delhi| Kolkata| Hyderabad| Agra| Ajmer| Aligarh| Amravati| Amritsar| Asansol| Aurangabad| Bareilly| Belgaum| Bhavnagar| Bhiwandi| Bhopal| Bhubaneswar| Bikaner| Bilaspur| Bokaro Steel City| Chandigarh| Coimbatore| Cuttack| Dehradun| Dhanbad| Bhilai| Durgapur| Erode| Faridabad| Firozabad| Ghaziabad| Gorakhpur| Gulbarga| Guntur| Gwalior| Gurugram| Guwahati| Hamirpur| Hubli–Dharwad| Indore| Jabalpur| Jaipur| Jalandhar| Jalgaon| Jammu| Jamnagar| Jamshedpur| Jhansi| Jodhpur| Kakinada| Kannur| Kanpur| Karnal| Kochi| Kolhapur| Kollam| Kozhikode| Kurnool| Ludhiana| Lucknow| Madurai| Malappuram| Mathura| Mangalore| Meerut| Moradabad| Mysore| Nagpur| Nanded| Nashik| Nellore| Noida| Patna| Puducherry| Purulia| Prayagraj| Raipur| Rajkot| Rajamahendravaram| Ranchi| Rourkela| Ratlam| Salem| Sangli| Shimla| Siliguri| Solapur| Srinagar| Surat| Thanjavur| Thiruvananthapuram| Thrissur| Tiruchirappalli| Tirunelveli| Tiruvannamalai| Ujjain| Vijayapura| Vadodara| Varanasi| Vasai-Virar City| Vijayawada| Visakhapatnam| Vellore| Warangal
Sharp Engineering supplying to these locations across the world :
African Countries
South Africa , Nigeria, Kenya, Ghana, Ethiopia, Tanzania, Johannesburg, Algeria, Angola, Benin, Botswana, Burkina Faso, Burundi, Cabo Verde, Cameroon, Central African Republic (CAR), Chad, Comoros, Democratic Republic of the Congo, Côte d'Ivoire, Djibouti, Egypt, Equatorial Guinea, Eritrea, Gabon, Gambia, Guinea, Guinea-Bissau, Lesotho, Liberia, Libya, Madagascar, Malawi, Mali, Mauritania, Mauritius, Morocco, Mozambique, Namibia, Nigeria, Rwanda, Sao Tome and Principe, Senegal, Seychelles, Sierra Leone, Somalia, South Sudan, Sudan, Swaziland, Togo, Tunisia, Uganda, Zambia, Zimbabwe.
Gulf and other Countries
Oman, Qatar, Kuwait, Saudi Arabia, Dubai, Bahrain, Iran, United Arab Emirates, Australia, Sydney, Queensland, Melbourne, Perth, Adelaide, New Zealand, Auckland, Wellington, Hamilton.
Asian Countries
Afghanistan, Armenia, Azerbaijan, Bahrain, Bangladesh, Bhutan, Brunei, Cambodia, China, Cyprus, Georgia, India, Indonesia, Iran, Iraq, Israel, Japan, Jordan, Kazakhstan, Kuwait, Kyrgyzstan, Laos, Lebanon, Malaysia, Maldives, Mongolia, Myanmar (Burma), Nepal, North Korea, Oman, Pakistan, Palestine, Philippines, Qatar, Russia, Saudi Arabia, Singapore, South Korea, Sri Lanka, Syria, Taiwan, Tajikistan, Thailand, Timor-Leste, Turkey, Turkmenistan, Uzbekistan, Vietnam, Yemen
South American Countries
Argentina, Ecuador, Suriname, Bolivia, Brazil, Guyana, Uruguay, Chile, Colombia, Paraguay, Peru, Venezuela
Note: Please note that the information on this document is for illustration purposes only as information may vary with individual products, their grade and applications industries or uses and therefore cannot be guaranteed as accurate. © Copyright 2021 © Sharp Engineering All Rights Reserved (Terms of Use). Recreation of any materials from the site is strictly prohibited without permission. Sharp Engineering' products are sold exclusively through Sharp Engineering' website. Use Terms | Privacy. Please contact us to discuss precise product specifications and requirements and obtain advice on which products are required to suit your exact application needs [email protected]